Same-Day Chiropractic Care In Brentwood
Feel Your Best With Our $29 New Patient Special*
We're in our chiropractic care center every week with one purpose in mind: to help people live a better life.
We want moms-to-be to enjoy their pregnancies without back pain and sciatica; dads to be productive at work without the added burden of shoulder and neck pain, and kids to excel in school and sports. We're all about creating family units that benefit greatly from wellness and vitality.
With over 40 years of experience, we know what natural chiropractic care can do for people and we want everyone to be able to live their best life possible.
This is why we are proud to offer same-day appointments and our $29 New Patient Special* that includes a comprehensive exam, necessary X-rays, report of findings and 1st adjustment.
Start living a life free from pain –
Call (615) 730-6021 or book an appointment online now!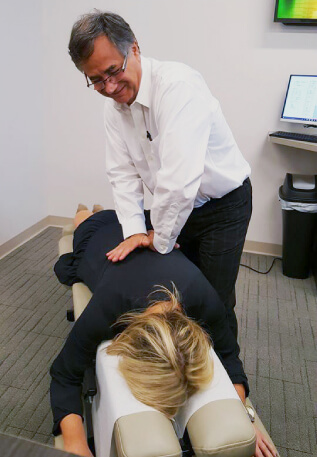 ---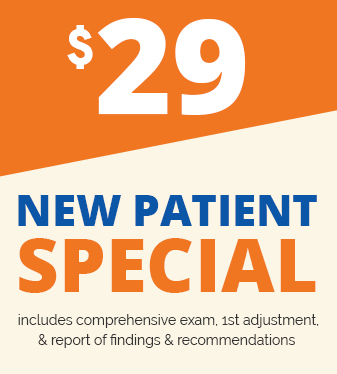 Personalized Chiropractic Care
We firmly believe that when we enter a relationship with a patient, a successful outcome is largely dependent on a sense of partnership with those we serve.
We pride ourselves on our attention to detail, and we listen carefully to the concerns of our patients.
Your adjustment will be tailored to what is best for your situation, which includes an extremely gentle touch for babies and children. We'll explain to you what to expect before giving you an adjustment so that there are no surprises.
Take advantage of our $29 New Patient Special* – Call (615) 730-6021 or book an appointment online now!
---
Conditions Commonly Treated
There are numerous ailments that people often seek Dr. Longie's help with:
Natural wellness care
Pregnancy & Pediatric care
Back pain
Sciatica
Headaches
Migraines
Neck pain
Shoulder pain
Start on your road to wellness today – Call us at (615) 730-6021 now!
---
Book Your Appointment Today!
---
---
We Can Relieve Your Pain Today!
(615) 730-6021
---
Expert Family Chiropractor Serving Brentwood And Surrounding Areas
*New Patient Special available to local patients only