Meet Dr. Erin Sinkuler
Empowering People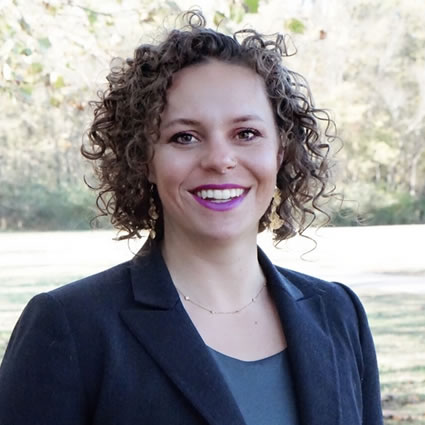 Dr. Erin loves using her knowledge of the body to help people in a way that empowers them. In addition to her Doctorate in Chiropractic from Life University, she has a bachelor's degree in medical biology and chemistry with a minor in physics, and a master's degree in sports medicine.
The Chiropractic Edge
While completing her master's degree, she was working with athletes to optimize performance and she was unable to get them to the level that the biomechanics and physics suggested she should be able to achieve. She mentioned this to a chiropractor friend of hers, who suggested chiropractic adjustments for the athletes.
Adding regular chiropractic adjustments sent their performance data through the roof, and Dr. Erin realized that in optimizing nervous system function, they were able to optimize performance. That's when she decided to become a chiropractor.
Every Day Is an Adventure
Dr. Erin is an athlete herself, playing collegiate soccer before going on to play professionally. Over her years of practicing chiropractic, she has come to realize that everyday life is an athletic adventure for many people. Our body is adaptive, and we teach it how to perform by what we ask it to do each day. For many people, that's sitting at a desk for long hours.
Therefore, in addition to providing the gentlest, most effective chiropractic adjustments, at Ginkgo Health Studio, we also educate patients on new habits and small changes they can incorporate into their day that will help them maintain good spinal alignment and muscle control—which will make a world of difference when the weekend rolls around and they go for a twelve-mile hike or play softball or spend the day on the floor playing with their grandkids.
Dr. Erin's mission is to keep people moving and functioning well into older age. She stays active herself, spending her time away from work outdoors, traveling and reading. She's also a master diver and enjoys watching her boyfriend's band perform.
EXPLORE CHIROPRACTIC
Get Started Today
Whatever your health goals, we would love to help you achieve them. Contact us today to book an appointment.
---
Dr. Erin Sinkuler | (615) 730-6021